The Hostserver Newsroom – all information at a glance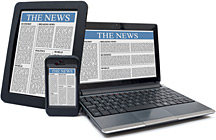 Here you find up-to-date news from our social media channels, as well as press releases.
For more information see: press releases.
Do you have any questions or need further material? Please get in touch with Mrs. Schütze presse@hostserver.de or via phone +49 (0) 64 21 / 175 175 0.